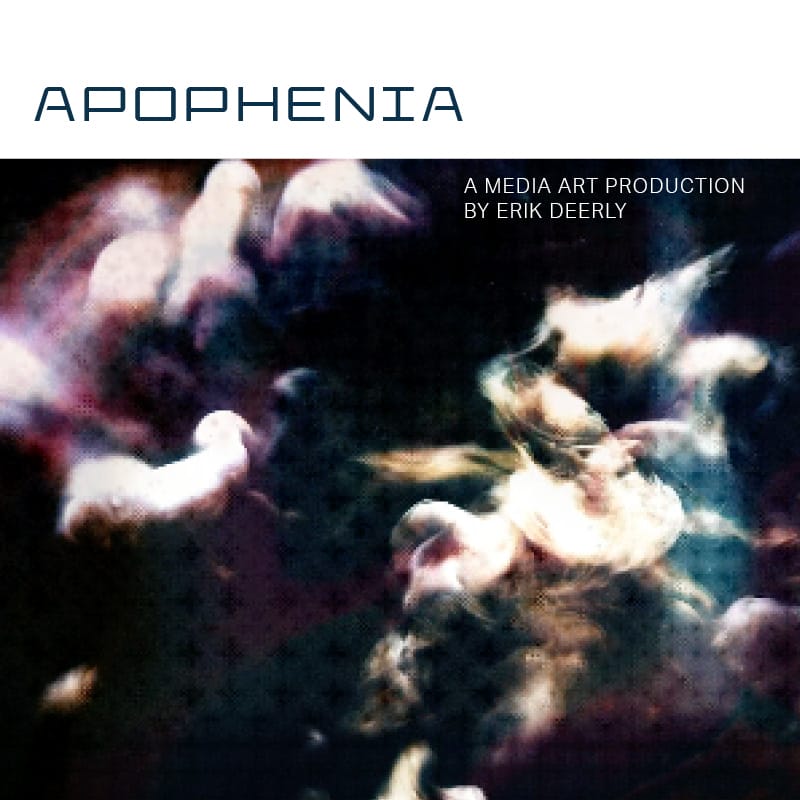 Perspectives 2022
January 5 – 23, 2022
CICA Museum (map)
This exhibition features international artists who challenge conventional thinking. Erik's recent film Apophenia (2021), will be included in this group show.
Apophenia (2021 | Video: 16:9 (HD), Stereo Audio, 33:29 runtime) is an artistic exploitation of the human propensity to seek patterns in random information. The post-truth era of "alternative facts" has brought on mass delusion, lying, and wild conspiracy theories. I believe this coordinated effort was made possible by apophenia—where people find meaningful connections in unrelated and often fictional events. UFO cover-ups, Bigfoot sightings, and QAnon assertions are all examples.
Reminiscent of work by Olafur Eliasson, the purpose of this project is to stimulate the viewer's subconsciousness, encouraging contemplation and open interpretation. This work presents aesthetic experiences that are central vehicles for heightened consciousness.
Preview this show at cicamuseum.com
VENUE:
CICA Museum
196-30, Samdo-ro, Yangchon-eup, Gimpo-si, Gyeonggi-do, Korea 415-843
+82 31-988-6363
Hours:
10:30AM–5:30PM