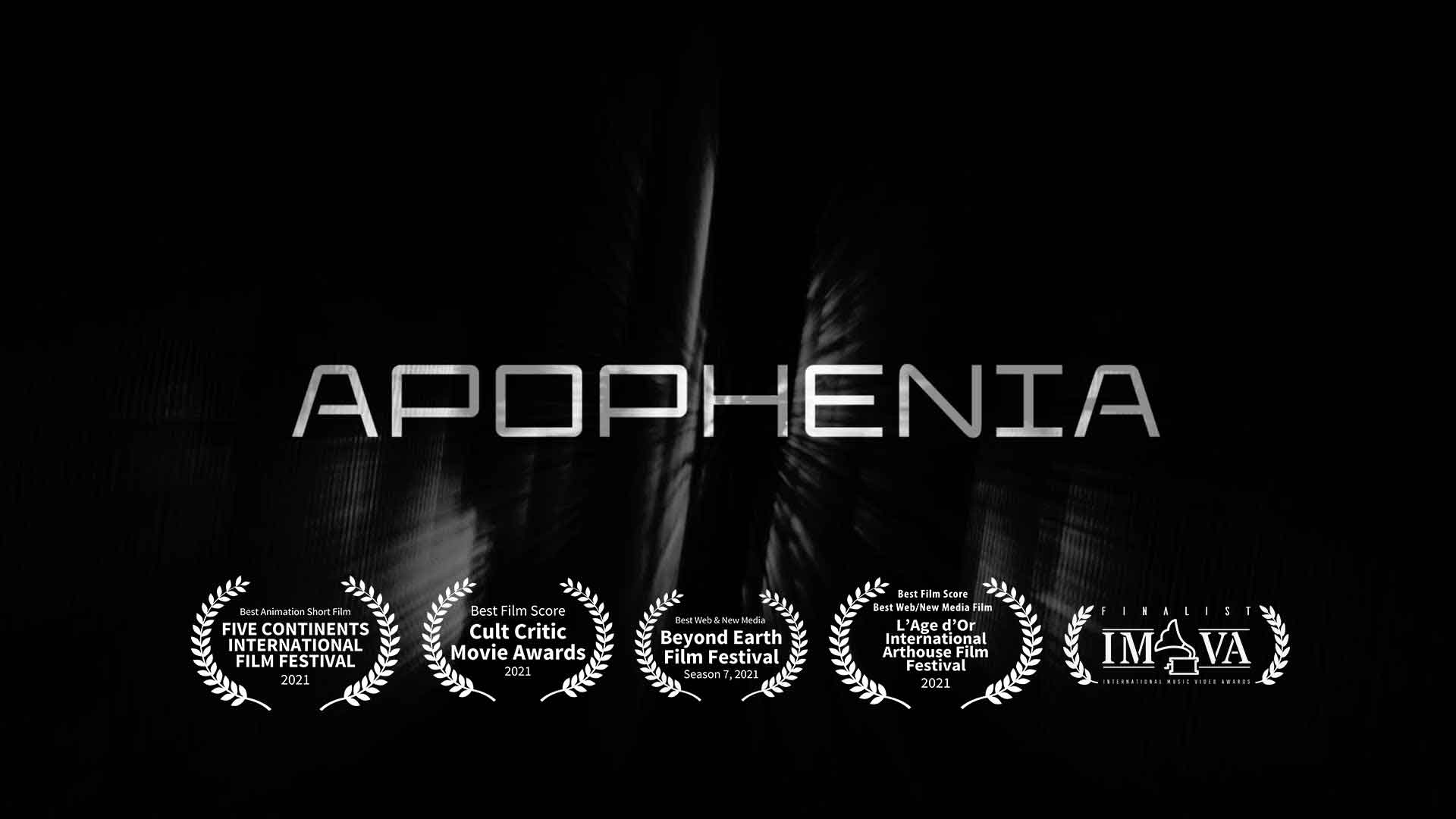 Recent Youtube Comment:
"I don't know what the hell I just stumbled into but it's beyond intriguing. Brilliant art." —DW
"OMG! Apophenia is mesmerizing, dreamy, and intriguing. You are the sonic version of @Terry Gilliam!" —AG
(2021)  —  34min
2021 Film Festival Results
In just over 60 days, this animated short film is starting to gain momentum:
Winner, Web/New Media category; Best Film Score, L'Age d'Or International Arthouse Film Festival, Kolkata, India

Best Film Score, Cult Critic Movie Awards, Kolkata, India  (IMBd)

Finalist, International Music Video Awards, London, UK

Semi-Finalist, Munich Music Video Awards, Munich, Germany (2021)

Selected (forthcoming), Rome Music Video Awards, Rome, Italy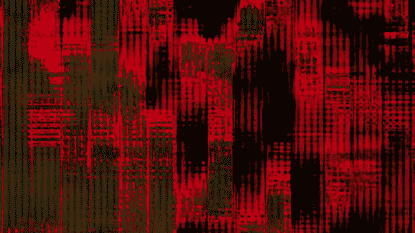 Apophenia is an artistic exploitation of the human propensity to seek patterns in random information. The post-truth era of 'alternative facts' over the last five years has brought on mass delusion, bold-faced lying, and wild conspiracy theories. I believe this coordinated attack was made possible by apophenia—where people find meaningful connections in unrelated and often fictional events. UFO cover-ups, Bigfoot sightings, and QAnon assertions are all examples. The audio and video in this project deliberately stimulate this phenomenon.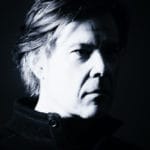 Erik Deerly is a visual and sound artist. His range of work includes sound, installation, video, and extended photography. His work has exhibited across the US and in Asia and Europe. Awards include a South by Southwest (SXSW) 1st Place National Interactive, a Webby nomination, a Lumen Prize longlist selection, an Aesthetica Art Prize shortlist selection, and a 2016 New Frontiers of Creativity and Scholarship Grant from Indiana University. Recent or forthcoming exhibitions include Aesthetica Art Prize Exhibition 2020 in York, United Kingdom, The Wrong Biennale (global simulcast event), Czong Institute for Contemporary Art in Gimpo, South Korea, Millepiani Exhibition Space in Naples, Italy, PH21 Gallery in Budapest, Hungary, Casoria Contemporary Art Museum in Naples, Italy, and Aesthetica Art Prize Anthology: Future Now, in York, UK. He is the founder and Managing Editor of Burningword Literary Journal. Erik is Associate Professor and Chair of the New Media, Art, and Technology Department at Indiana University Kokomo.
---